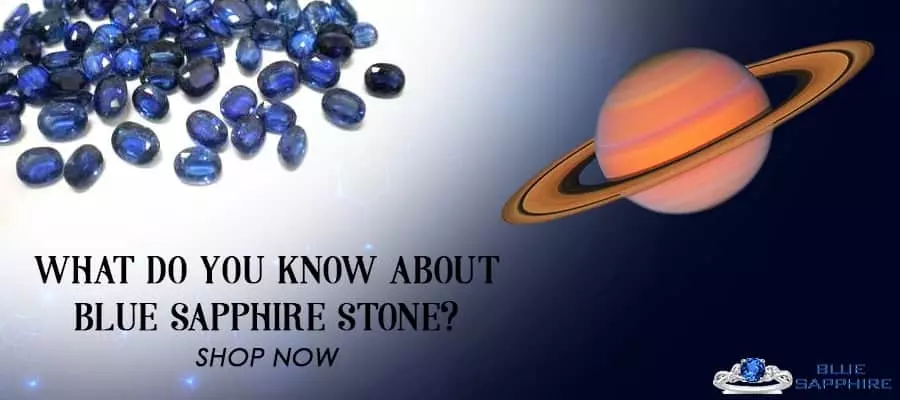 One of the scarcest and the most expensive gemstones in the world. It is said that the blue sapphire gemstone is one among the family of "Corundum".
It is also designated as one of the premium minerals found in the world. Also, referred to as Neelam, the Sapphire is associated with one's luck and prosperity.
Interesting Facts About The Blue Sapphire Gemstone
It is governed by the planet Saturn, which is associated with infections of hearing, denticulation, and deficiency of vitamins.
It is also said to control the life cycle and the psychological health will power and natural healing of the body. Saturn rules the sensory system and can lead to constant illness as it is the slowest moving planet.
It brings back concentration and focus and is said to be great for students and helps in increasing the level of concentration and brings constructive energy to one's life and increases the strength of the mind, the sensory organs, and the sensory system.
It is said to open the Ajna Chakra in the body and manages the pituitary organs, imagination, and creative ability and  must be mentioned here that Pearl and Ruby should not be worn with the Sapphire gemstone.
Some of the best alternatives of Blue Sapphire gemstone are Amethyst, Blue Topaz or Black star.
• The Sapphire changes its color when exposed to different light.
• Blue Sapphire is the official birthstone for the month of September. The Neelam stone benefits range from a happy married life to prosperity at home. Capricorns prefer wearing this gemstone.
• The sapphire stone is considered to be attached to the most substantial planet- Saturn- in the group of all planets.
• It is to be noted that because of its sturdiness, sapphires are used in heavy machinery and industrial uses.